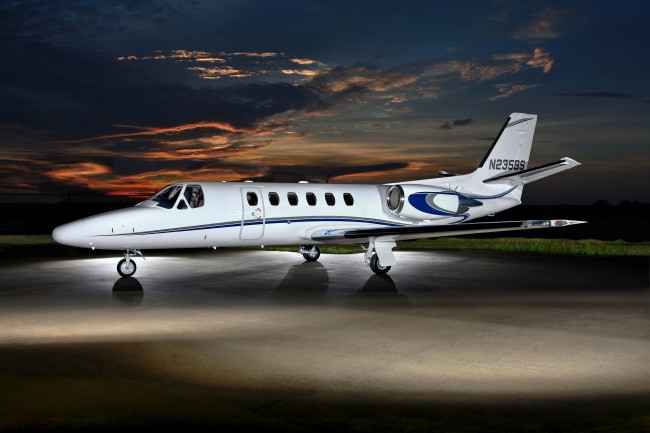 CLICK HERE TO DOWNLOAD SPECIFICATIONS
Registration: N235BS
Serial Number: 550-0899
Year Built: 1999 
The Bravo epitomizes the work ethic that made Cessna Citations synonymous with practicality.  Bravo blends single-pilot simplicity with the advanced Honeywell Primus 1000 digital flight guidance system and a system design proven to be rugged, durable and efficiently maintainable.
Airframe
N235BS
Total Time: 4880 Hours
Total Landings: 4155
RVSM & TAWS Compliant
Always Hangered Midwestern U.S.A.
Engines
Model: Pratt Whitney 530A
TBO Interval: 4,000 Hours
No 1 Engine: 4880 TSN  880 TSO
No 2 Engine: 4880 TSN  880 TSO
Fully Enrolled in Power Advantage Program
Inspection Status
June 2017 Phase 1-5 Inspection
Cescom Maintenance Program – Available Upon Request
ProParts Program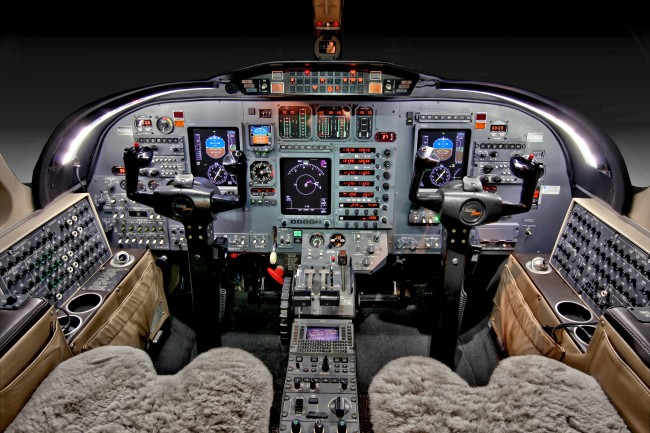 Avionics
Triple Honeywell Primus 1000 IFCS / Silver Crown
Dual Bendix/King KY-196A Nav/Coms
Bendix/King KR-87 ADF
Dual King DM-4418 DMEs
Dual Bendix/King KT-70 Mode S Transponders
Honeywell Primus 650 Color Radar
Fairchild Cockpit Voice Recorder
UNS – 1K FMS
Meggitt standby EFIS Horizon
EGPWS interfaced w/P1000
ELT
RVSM
WX1000 Stormscope with Skywatch
KHF-950 provisions 
Features & Options
Thrust Reversers
Angle of attack indicator
Digital clock
Battery temp. indicator
Anti-skid brake system
64 Cubic feet oxygen
Comet flash strobe lights
Tail logo floodlights
Aft flushing lavatory w/ belted seat
Eros Oxygen masks
Passenger seats w/ floor tracking
Monorail sun visor
RH forward refreshment center
Over water life vests
Center aisle carpet and vinyl runners
Foldable threshold carpet runner
Aft dividers
Refrigerant type cooling
Upgraded Data Loader
Exterior
New 2013.  This exterior features an original paint scheme completed in an overall Snow White with custom Starlight Silver, Pacific Blue Stripes.  This exterior finish is in excellent condition.
Interior
New 2013.  This 2+8+1 interior features a custom corporate layout with an 8 passenger cabin plus flushing belted lavatory, tastefully completed in light tan and mocha leather seats and accented with leather side panels, cream headliner and patterned carpeting highlighted by the high gloss deluxe cabinetry and mirrored aft-divider.  Optional amenities include a floor-to-ceiling refreshment center behind the co-pilot and indirect interior lighting.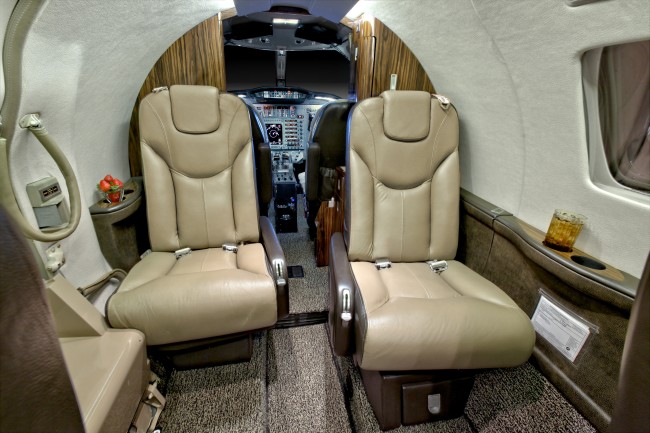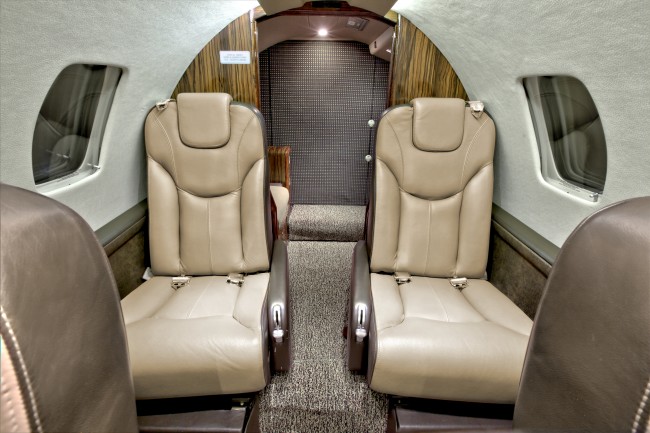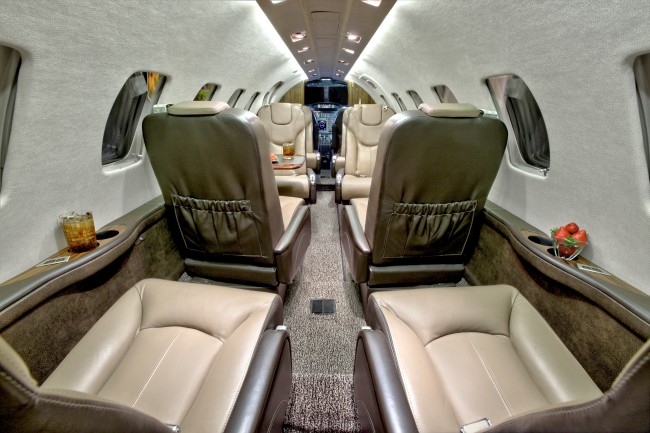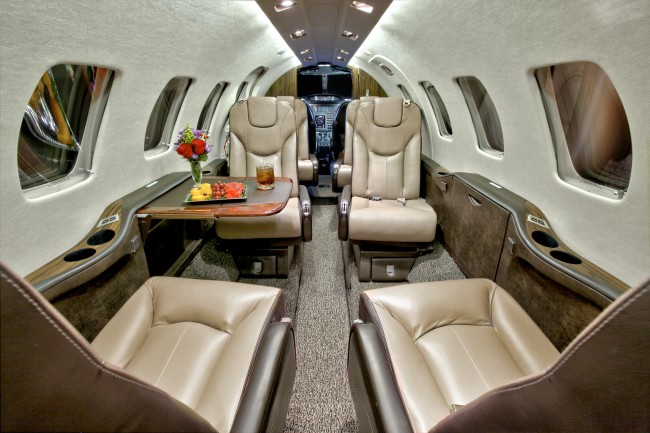 Please contact Mark Schweibold at 1(317)858-6000 ext. 2001 or email: mark@jetav.com
The Preceding Preliminary Aircraft Presentation by Premier Jet Aviation, Inc. Is For Discussion Purposes Only, Is Subject To Verification By Purchaser, Is Subject To Change Without Notice, And Is Not To Be Considered A Representation Of This Aircraft. Interested Parties Should Rely Upon Their Own Inspection Of The Aircraft And Its Records.  Aircraft Is Offered Subject To Prior Sale Or Withdrawal From Market.