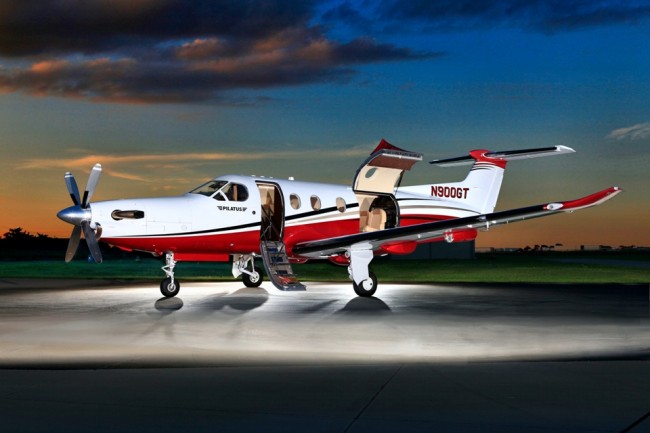 CLICK HERE TO DOWNLOAD SPECIFICATIONS
Registration: N900GT
Serial Number: 1158
Year Built: 2009
The Pilatus PC-12 NG has gained a reputation for outstanding versatility, performance, reliability and operational flexibility. As such, it is one of the most popular turbine-powered business aircraft on the market today. Over 1200 aircraft have been sold. In operation around the globe, the PC-12 NG has found popularity in a number of roles– executive transport, cargo, air ambulance, airline, and government special mission applications. Whether it is the large cabin, single pilot operations, long range, low operating costs, high speed, short-field capability, or precision Swiss engineering and construction, customers find the perfect balance of features to serve their needs in the PC-12 NG.
Total Time Airframe: 1874.1 Hours (as of 29 May 2014)
Total Time Engines: 1874.1 Hours
Total Cycles: 1196
HSI Inspection 7/14 (in progress)
Annual Inspection 7/14 (in progress)
Known Icing 
RVSM Compliant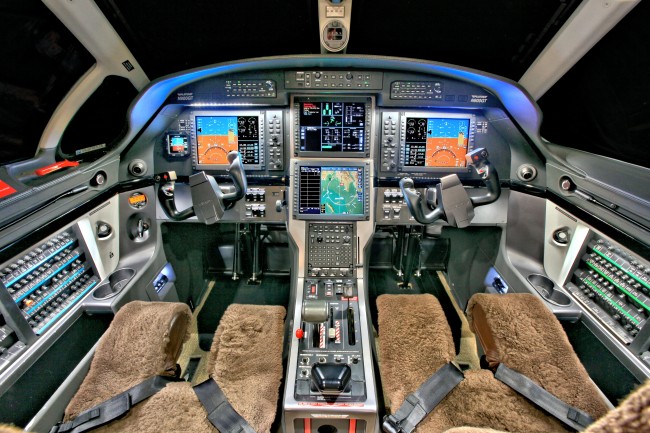 Avionics – Integrated Honeywell Primus Apex Suite – PREMIUM PACKAGE
The PC-12 NG features state-of-the-art Honeywell Primus Apex avionics. Four large displays, including two Primary Flight Displays (PFDs) and two Multi-Function Displays (MFDs), provide an unprecedented amount of viewing area and integrate flight information, engine monitoring, aircraft configuration, pressurization, and environmental controls. Flight and weather data, charts, aircraft system information, and trip planning functions are all within easy reach, while a new cockpit environment designed by BMW Group Designworks USA sets a new standard for ergonomics and aesthetics.
Transferable 3 Year Honeywell HAPP Avionics Protection Plan (Expires 10/31/15)
Connected Flight Deck
Pilot & Copilot PFDs with Audio Panels and Marker Beacons
Coupled VNAV System
Dual GPS with WAAS Capability
WAAS LPV (TSO-C146)
Dual Mode S Diversity Transponders
RDR 2000 Color Weather Radar
WX 500 Stormscope
Satellite Graphical Weather
Class B TAWS
TCAS I
406 MHz ELT with Nav to ELT Interface
Dual ADAHRS
Electronic Jeppesen Charts
Honeywell Chartlink
Electronic Checklist Function
Standby Attitude Indicator
Emergency Avionics Power System
Dual Pitot Static Systems
Additional Features 
Transferable 3 Year Honeywell MPP Mechanical Protection Plan (Expires 10/31/15)
Audio Input Accessory Jack
Cabin CD Stereo System with Sirius Cockpit Integration
Three (2) Cabin 110V AC Power Outlets
Air Conditioning
Pulse Light Recognition System
Dual Lead Acid Batteries
Cockpit Sheepskin Seat Covers
Cockpit 110V AC Power Outlet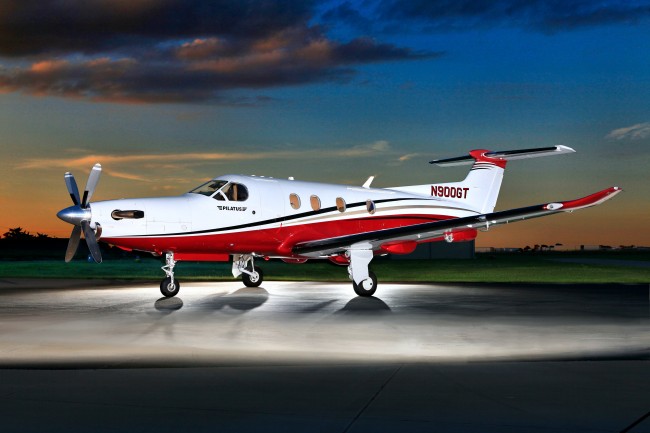 Exterior Description
Custom two-tone design in Snow White over Rosewood Maroon accented with Onex Black and Platinum Gold striping.  
Interior Description
BMW Group Designworks Executive Platinum interior featuring comfortable seating for up to 6 passengers plus two crew and a forward private lavatory.  Seats finished in Aeronappa Acadian leather with French Vanilla Hemisphere Mirage upper sidewalls, Mocha #2 ArcCom Kalahari lower sidewalls and Twine carpeting.  Wood veneer cabinetry with grain filled gloss Eucalyptus finish.  Hardware completed with Champagne Gold Pearllite plated finish.