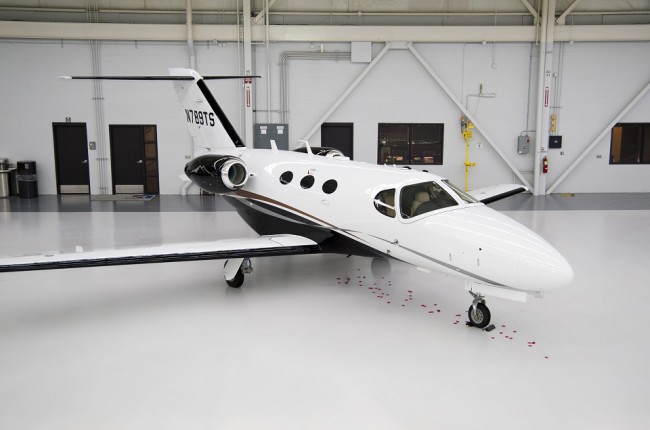 CLICK HERE TO DOWNLOAD SPECIFICATIONS
Registration: N789TS
Serial Number: 510-0395
Year Built: 2012    
Get the light, agile aircraft with a heavy jet soul. The speed and range inspired performance of the Mustang will tackle the sky like only a jet can while delivering the efficiency of a lighter aircraft. The Mustang's epic aerodynamic design and advanced technology make for exceptional short-field performance with the ability to climb 41,000 feet in 27 minutes, fly at speeds up to 400 mph, and yield a full-fuel range of 1,150 nautical miles.
Total Time Airframe and Engine Hours (as of 9/30/15): 919 Hours/533 Cycles 
PowerAdvantage+ Engine Program (fully funded)
ProParts and ProTech
Cescom
Always Hangared, No Damage History
One U.S. Owner Since New
Cessna Maintained Since New 
Avionics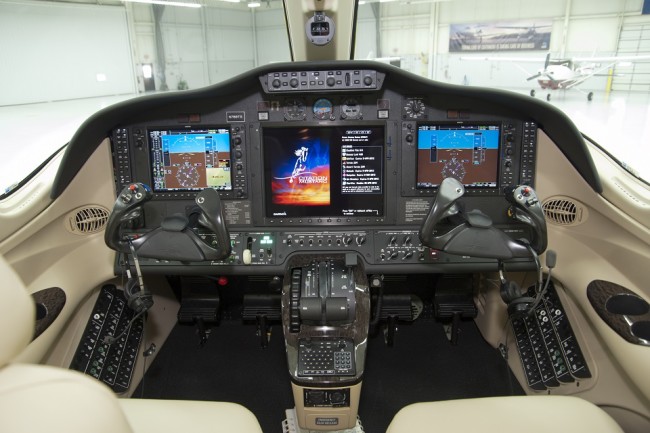 Certified for single-pilot operation, the Mustang's front office with Garmin G1000 integrated avionics delivers at-a-glance awareness that is comprehensive and intuitive. The three-screen Garmin G1000 avionics suite significantly decreases pilot workload and stress while consolidating all primary flight, navigation, engine, and sensor data onto large, easy-to-scan flat-panel displays. This innovative flight deck is standard on our single engine aircraft as well as all Caravan models, which keeps the learning curve low and the transition smooth for all Cessna pilots.
Fully Integrated Garmin G1000 System
Dual 10.4" Primary Flight Displays and a 15" Multi-Function Display
Dual Navigation and VHF Communication Receivers with Dual GPS Receivers
Dual AHRS and Dual Air Data Computers
Three Axis IFCS
Dual Mode S Diversity Transponders with Enhanced Surveillance
Weather Avoidance Radar
Dual Digital Audio Control System
Additional Features 
Synthetic Vision Technologies (SVT)
Chart View Electronic Charts
ADF
DME
XM Radio and Satellite Datalink XM Weather
RVSM
Traffic Advisory System (TCAS I)
Iridium Handheld Phone Antenna and Port
Crew Smoke Goggle Kit
40 Cubic Foot Oxygen System
CVDR & HF Cabin Wiring
Locking Fuel Caps
Exterior Description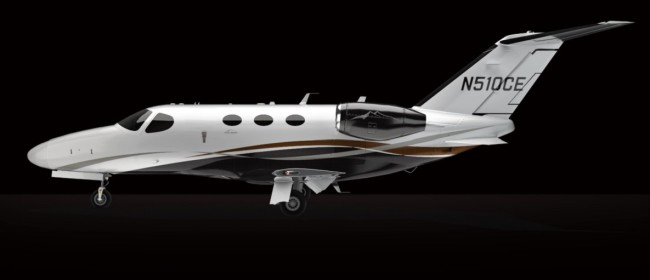 New 2012.  The High Sierra Edition features an exterior paint scheme exclusive to the special Mustangs in the series.  The overall body color is Matterhorn White with the underbody and engine nacelles in rich Sable Effect.  The tasteful accent stripes are painted in Metallic Titanium and Dark Saddle.  The High Sierra mountain logo on each nacelle distinguishes the aircraft at a glance, and the full High Sierra Edition logo is placed to the right of the entry door.
Interior Description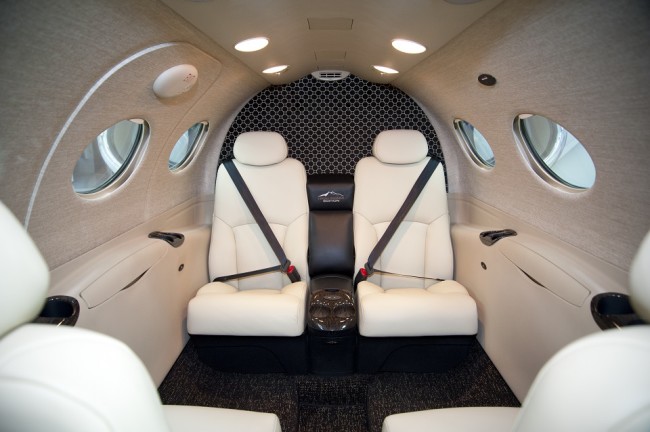 New 2012.  Upgraded High Sierra Interior Option – Black Pearl.  The cozy cabin interior of the Mustang offers the finest finishes and highest-quality materials for the top-rate luxury expected of a business jet. The Mustang's cabin quarters showcase six large oval windows providing spectacular views and abundant natural light.