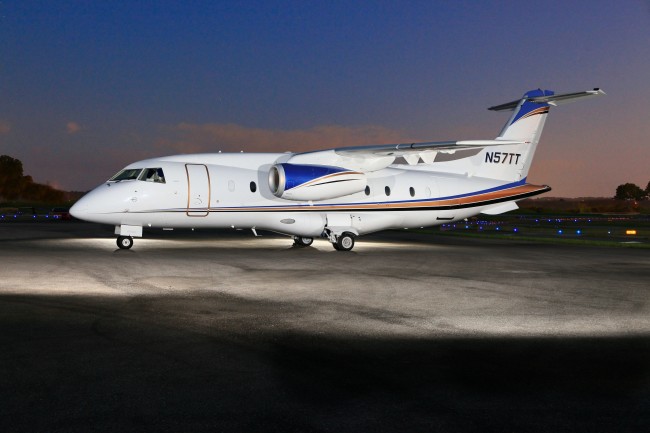 CLICK HERE TO DOWNLOAD SPECIFICATIONS
Registration: N57TT
Serial Number: 3205
Year Built: 2002
Enjoy quiet and comfortable large cabin class comfort at light jet cost with this beautiful example of an executive configuration Dornier 328JET.  The 12+2 passenger VIP interior crafted by New United Goderich, one of the top destinations for discriminating buyers. The 328JET is fitted with a digital Honeywell Primus 2000 avionics suite with five full-color multifunctional displays.
•              Total Time Airframe: 6249.1 Hours/6795 Cycles (Times as of 6/10/15)
•              Total Time Left Engine: 5738.4 Hours/6201 Cycles
•              Total Time Right Engine: 5343.3 Hours/5732 Cycles
•              JSSI Engine Program
•              Flightdocs Maintenance Tracking Program
•              Honeywell HAPP Avionics Coverage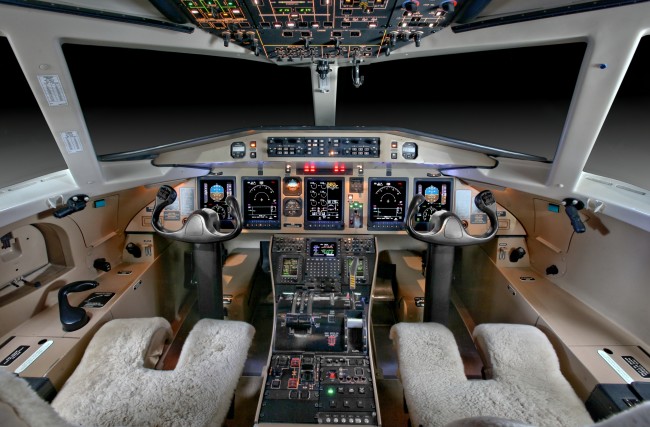 Avionics
•              Honeywell Primus 2000 avionics suite with five full-color multifunctional displays
•              Dual Honeywell RNZ851 Navigation Units
•              Honeywell HG2021GD GPS Receiver
•              Dual Honeywell RCZ833 Communication Units
•              Dual Honeywell IC800C Integrated Avionics Computers
•              Dual Honeywell HG2021AC Attitude Heading Reference Units (AHRU)
•              Dual Honeywell DA800 Flight Data Acquisition Units (FDAU)
•              Dual Honeywell Radio Altimeters
•              Honeywell RT950 TCAS
•              Dual Honeywell Air Data Computers
•              Fairchild/L3 Cockpit Voice Recorder
•              Fairchild/L2 Flight Data Recorder
•              Allied Signal EGPWS
•              JET PS835C Emergency Power Supply
•              Smith Industries WL101 Standby Altimeter
Additional Features 
•              Pratt & Whitney PW306B Engines
•              DABS Anti-Skid System
•              Lieberman Flap Control
•              Orbit Engine Control
•              Full Galley with Oven
•              Cabin Information System
Exterior Description
New 4/09.  Overall Matterhorn White with Las Vegas Gold, Black Velvet and Midnight Blue accents.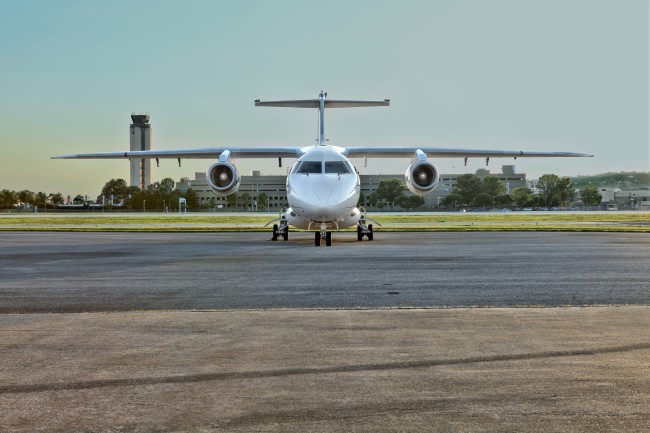 Interior Description
New 4/09.  Executive VIP completion by New United Goderich featuring a 12+2 (jump seat and flight attendant seat) seating configuration finished in Camel Cassi leather with a Biscuit Ultra Leather headliner, Encore carpet and Satin Nickel plating.  Crew seats finished in Lithe Tan sheepskin.